---
News
Posted by Trump Store Updates on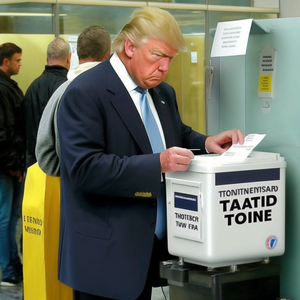 In the lead-up to the 2024 Presidential Election, recent polls have revealed that Donald Trump has surged ahead of Joe Biden, notwithstanding the cloud of potential indictments. These surprising statistics, underscore that Trump has an edge in swing states - a concerning development for the Biden campaign. Biden's central campaign tactic involves characterizing Trumpism and the MAGA movement as a menace to the nation. The narrative paints Trump's supporters as extremist authoritarians. However, this strategy seems to be falling short of its desired impact, as evidenced by Trump's favorable polling in pivotal states. Delving deeper, some suggest that the alleged...
---
Posted by Trump Store Updates on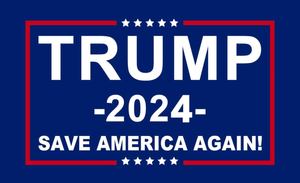 Are you a proud American who wants to show your support for President Donald Trump's potential 2024 campaign? Look no further than the Trump 2024 Save America Again Flag Collection - Over 50 Unique 3x5 Feet Heavy Duty Outdoor - Made in USA. This flag is not just a symbol of your political beliefs, but also a statement of your patriotism and dedication to the future of our great nation. Why should you display the Trump 2024 Support Flag? 1. Show your support: By proudly displaying this flag, you can let everyone know that you stand with President Trump and...